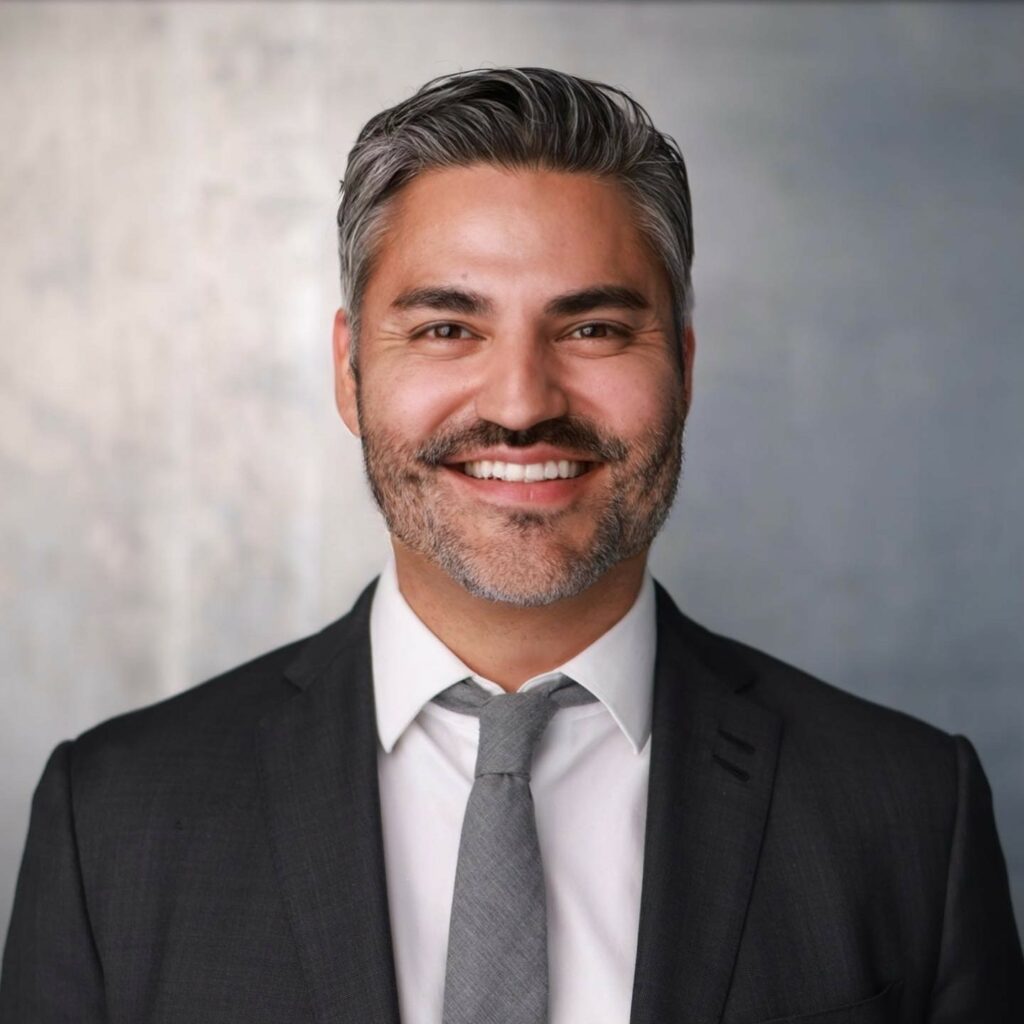 Carlos Marquez III is the inaugural Executive Director of ACLU California Action. He leads a team of advocates who coordinate statewide integrated advocacy initiatives on behalf of California's three ACLU affiliates.
This includes educating the public, developing leaders from constituencies impacted by the denial of justice, and holding lawmakers accountable through the deployment of ACLU's collective communications, organizing, and government affairs assets.
Carlos got his start in politics in 2005 as a Washington Center intern at ACLU's National Legislative Office, during his junior year in college. Prior to joining ACLU California Action, Carlos represented public education and healthcare stakeholders as Founder and Principal of CM3 Advocacy LLC, a Sacramento-based government affairs consultancy. He served as Senior Vice President, Government Affairs and Political Director for the California Charter Schools Association before that, where he negotiated a major overhaul to the Charter Schools Act and helped secure a $300 million block grant for low performing students.
Carlos' career in advocacy has spanned leadership across the LGBTQ equality movement, labor movement, and education equity movement. Career highlights include:
Organizing for improved working conditions on behalf of bus drivers and social workers while at SEIU Local 221.
Mobilizing union households to oppose Proposition 8 as Chair of Pride at Work, an affinity group of the AFL-CIO.
Expanding political representation for API, LGBTQ, Latinx, and African American constituencies as Vice-Chair of the San Diego Redistricting Commission.
Leading the Sacramento LGBT Community Center through a historic period of growth and service expansion as its Board President, including the opening of a shelter for LGBTQ homeless youth and the purchase of a permanent home for the agency.
Other past roles include serving as Deputy Political Director, Western Region for the LGBTQ Victory Fund & Institute, Executive Director of HONOR Fund, a sponsored initiative of the Mexican American Legal Defense Fund (MALDEF), and Public Policy Fellow at United Way Worldwide.
Carlos holds a B.A. in Political Science & Journalism from San Diego State University. He was named "40 under 40" by the Sacramento Business Journal in 2019 and "30 under 30" by the Gay & Lesbian Times in 2008.