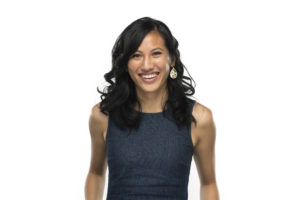 Prior to joining the ACLU, she served as the California Policy Manager at the Southeast Asia Resource Action Center, where she led the organization's state-level advocacy activities in California. Her work involved leading coalitions, conducting quantitative and qualitative data collection, and analyzing and supporting key legislation in the areas of immigration, health, and education.
Driven by a commitment to advancing equity and people-powered policy, Sally served in a range of roles that allowed her to advocate for and uplift historically marginalized communities. She worked to promote civic engagement and political efficacy among young people through the management of advocacy campaigns with Generation Citizen. She also served as a fellow with The Education Trust-West, where she conducted research and developed the foundation for a statewide report elevating the issues faced by Asian American, Native Hawaiian, and Pacific Islander students in California. As the leader of a student-run lobbying group in college, Sally empowered her peers to engage in policy making by organizing legislative visits and conducting lobbying workshops.
She holds a Master of Public Policy degree from the USC Price School of Public Policy and a B.A. in Political Science from the University of California, Berkeley.
In her free time, Sally enjoys playing board games, trying new restaurants and recipes, and overanalyzing movies.