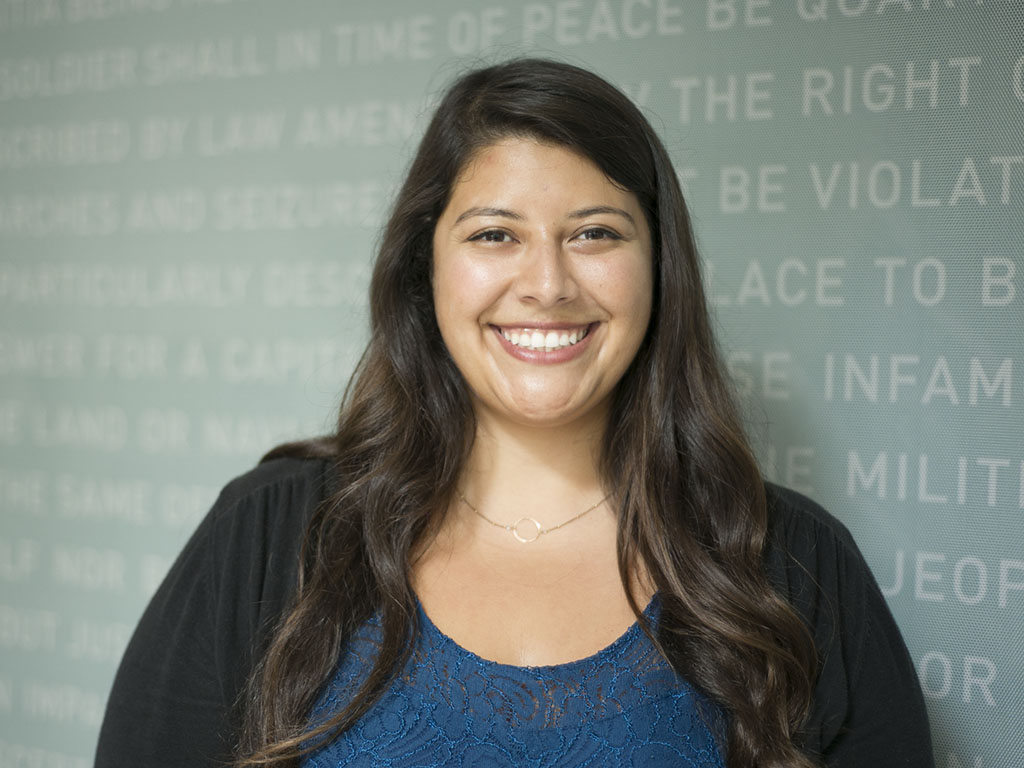 Cynthia Valencia (she/her/hers/ella) is a proud daughter of immigrants, born and raised in Southern California.
Prior to ACLU California Action, she has spent 6 years at the ACLU of Southern California as a Senior Policy Advocate and Organizer, leading the ACLU's Civic Engagement Program in Orange County by organizing volunteers to engage and inform low propensity, highly impacted voters on their voting rights.  She worked on local redistricting advocacy, ensuring that historically marginalized communities are accurately represented. She has worked on several high priority ACLU campaigns and is particularly proud of her first campaign at the ACLU, leading local advocacy for the CA Values Act, that ensured no state or local resources are used to assist federal immigration enforcement in California.
Prior to her time at the ACLU, Cynthia spent 3 years as a legislative aide for Long Beach City Councilmembers performing legislative and policy research analysis, drafting legislative items, and managing daily constituent service duties for the council offices. Cynthia is a first-generation college graduate, who received a Bachelor of the Arts degree in Political Science from the University of Southern California and studied Government at the London School of Economics. She enjoys swimming, reading, paddle boarding, and spending time by the ocean.