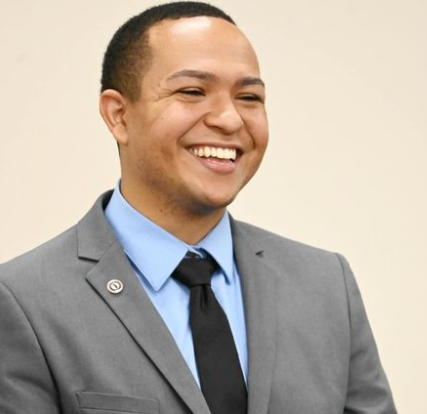 Duke Cooney lives in South Sacramento with his husband and two daughters.
Duke is a graduate of Sacramento State University and McGeorge School of Law – earning a Bachelor of Arts in both Government and Dance, and a Juris Doctorate with concentrations in Capital Lawyering and Trial & Appellate Advocacy. He has experience working in state government, representing environmental organizations at the state level, and managing local policy campaigns. In 2023, he was elected as Assembly District Delegate for District 10. He also serves as Vice-Chair and Commissioner on the Measure U Community Advisory Board for the City of Sacramento.
Duke's early legislative roles within the California Assembly and Senate allowed him to advance legislation to support disability rights and criminal justice reform. He later joined Conservation Strategy Group, lobbying for clients focused on animal conservation, environmental protection, land management, and connecting underserved youth to nature.
Duke worked for Public Health Advocates as a policy campaign coach under the All Children Thrive (ACT) campaign. In this role, he worked with cities across California to advocate for transformative policies to address childhood trauma through digital equity, environmental justice, and public safety reform. As part of this role, Duke served as a member of the California Essentials for Childhood (EfC) Initiative with the California Department of Public Health.
Duke has been published with the American Bar Association Young Lawyers Publication, and won numerous awards for Advocacy including Outstanding Oral Advocate, Achievement in Oral Advocacy, and Most Professional Advocate.