Our democracy is rooted in the idea that everyone's voice matters. Right now, though, over 120,000 Californians in prison are banned from voting in local, state, or federal elections. It's time we join Vermont, Maine, Washington D.C., and Puerto Rico by ensuring that people in prison have the right to participate in our shared democracy.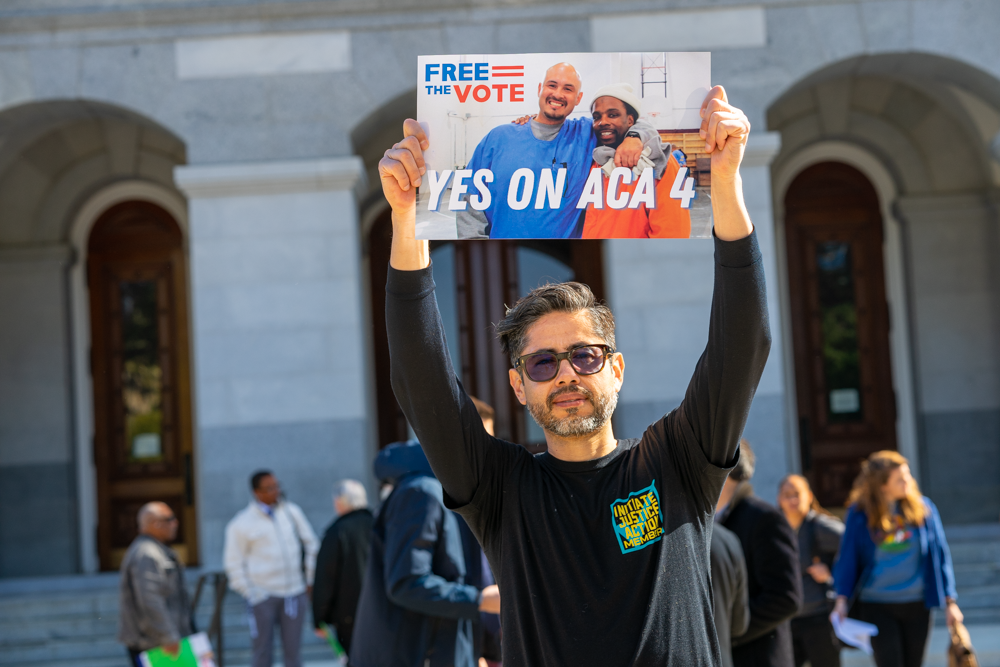 Denying people with criminal convictions the right to vote is a form of racial oppression that dates back to Jim Crow laws. Because of disparities in policing and imprisonment in our criminal legal system, felony disenfranchisement has the same effect today that it was designed to have in the 1800s. Black, Brown, Indigenous, and poor people are disproportionately harmed by these laws, undermining their voices in shaping our society.
Restoring the right to vote for people incarcerated in prison will not only make our democracy fairer – it will also make our communities safer. Studies repeatedly show that when system-impacted people can vote, they are less likely to be reincarcerated after release.
Assembly Constitutional Amendment 4 (ACA 4) will restore voting rights to Californians while they are serving a prison sentence, finally ending a discriminatory policy that has plagued our state's democracy for over a century.
Principal bill author: Assemblymember Isaac Bryan (D-Los Angeles)
Co-sponsors:
ACLU California Action
Anti-Recidivism Coalition
California Black Power Network
Ella Baker Center
Initiate Justice
Initiate Justice Action
League of Women Voters California
National Lawyers Guild Los Angeles
Resources: